What is a casino dice game and how do you play them?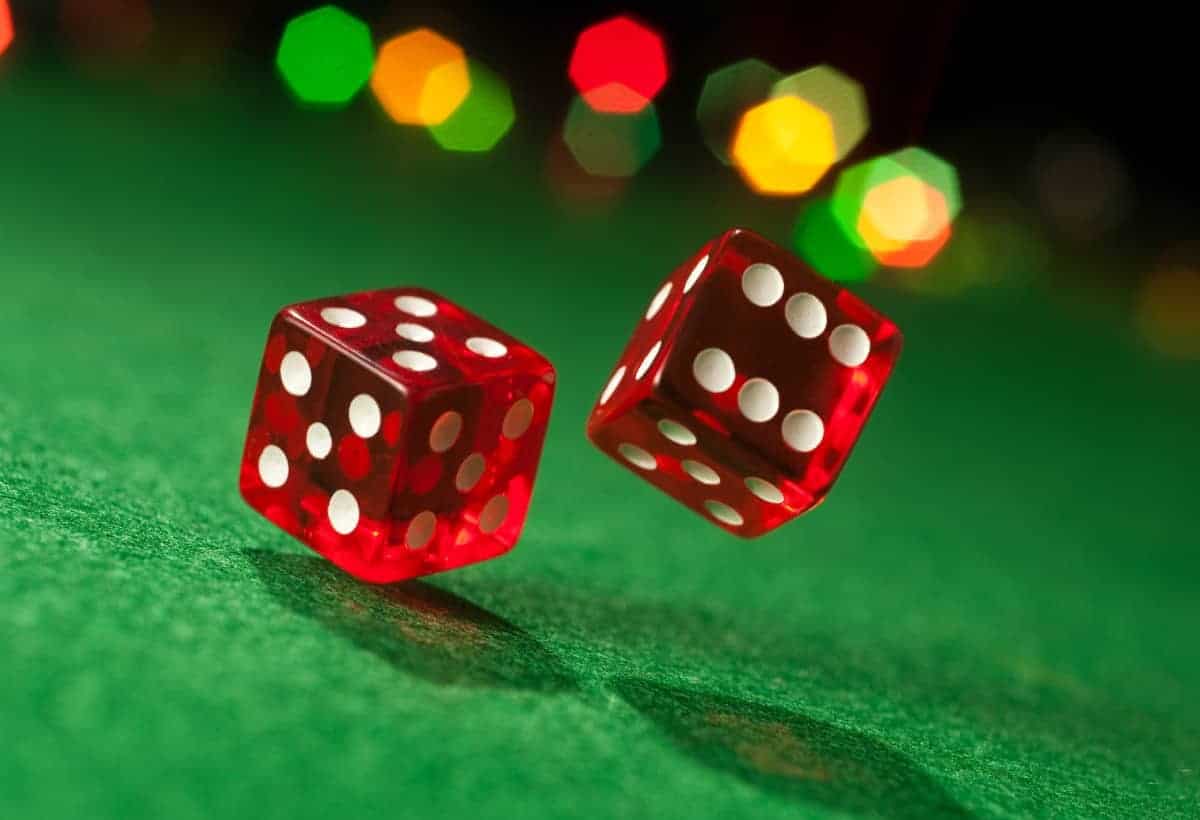 Online dice games are a great source of fun and excitement, thanks to their simple mechanics. Players of all skill levels can enjoy a good game of dice because it is incredibly easy to get the hang of and has excellent opportunities for you to win massive payouts!
And with online gambling becoming more popular in South Korea, dice games have become a great way to get your feet wet in online casinos.
If you're looking for the best place to start playing dice games, Stake Casino has you covered. We have an original game of dice for our players to enjoy! Keep reading to learn about our exclusive offers and play online dice games at Stake Casino.
What is an online casino dice game?
A casino dice game features one or two six-sided dice, each side dotted from 1 through 6. The general objective for most dice games revolves around the number of points you get when the dice are rolled. You place your bet before the dice are thrown, and the points will determine the game's outcome.
An RNG online casino dice game is slightly different. For starters, there is no need for a physical set of dice since the game is fully automated and run by a random number generator. The same basic principle stays the same: place your bet and click 'play' to 'roll'!
Popular casino dice games you can play at Stake Casino
There are different types of casino dice games that you can find in most online casinos. Here are two of the most famous ones that players love:
Craps
Craps' dice game rules are simple: bet if the dice will land a 7 or 11 (pass line bet) or on a 2, 3, or 12 (don't pass bet). The dice shooter then throws the dice for the 'come out roll'. Pass line and don't pass bets win if the dice show their respective numbers. Otherwise, they remain in play for the next phase: the point roll.
You can place new bets in this round. Whichever number aside from the pass and don't pass numbers becomes the 'point' number. These can be 4, 5, 6, 7, 8, 9 or 10. The dice are rolled again until either the point number or 7 is rolled.
If the point lands before a 7, pass line bets win. If 7 is rolled first, don't pass bets wins instead. You can also bet on specific numbers or combinations to roll on the dice so you have plenty of options in this classic dice game.
Here's a Craps game you can play at Stake Casino:
Craps Live by Evolution
Game developer: Evolution
Game type: Live dealer
RTP: 99.17%
Min. bet: US$0.50
Max. bet: US$1,000
Evolution brings the liveliness of a real casino right into your home with Craps Live. Starting at a minimum bet of US$0.50 and a maximum of US$1,000, you can start playing an exciting live game of Craps headed by a real croupier. Still trying to be confident in your skills? Evolution offers one-on-one training with crystal-clear graphics to help you with your games.
Sic bo
Sic bo is another fast-paced dice game with an easy-to-follow set of rules: the dealer rolls a set of three dice and you must base your bets on the outcome of either a single die or a combination of the three.
Check out Sic Bo games you can play at Stake Casino below:
Super Sic Bo by Evolution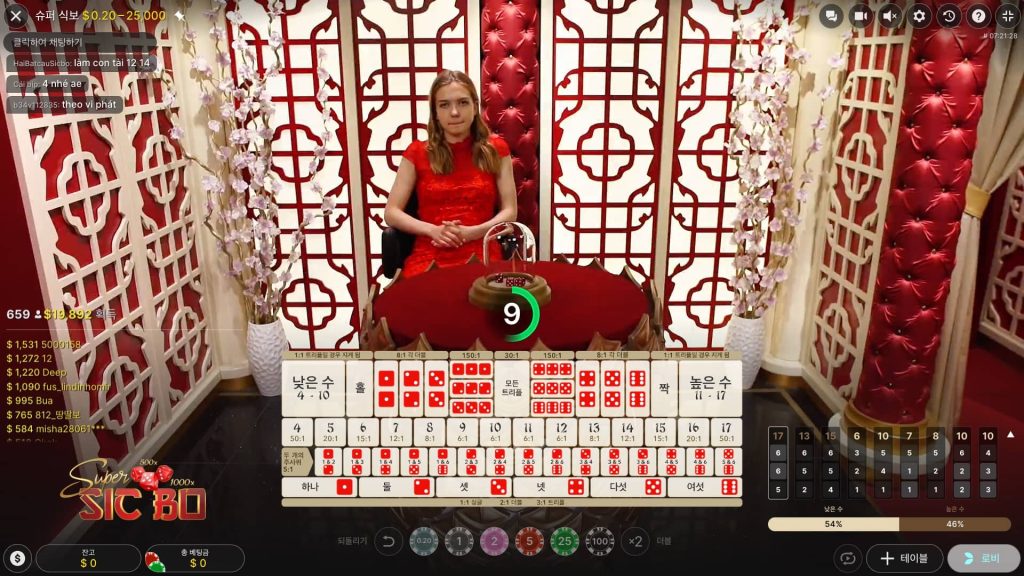 Game developer: Evolution
Game type: Live dice
RTP: 97.22%
Min. bet: US$0.20
Max. bet: US$2,500
Evolution brings you this dice game with a modern twist. Together with the dice, Super Sic Bo throws in extra multipliers and the opportunity for you to win massive payouts. With a minimum bet of US$0.20 and a maximum of US$2,500, you can win up to 1,000x your stake. This game is perfect for players who want to enjoy a classic game of Sic Bo with amazing prizes.
Sic Bo by Bgaming
Game developer: BGaming
Game type: Table game
RTP: 97.22%
Min. bet: US$1
Max. bet: US$100
BGaming's Sic Bo is a classic rendition of the dice game. It's played over an elegantly designed digital table that displays all of the betting options, making it easy for players to place bets. The minimum bet is US$1 with a maximum of US$100, but if you want a free trial of the game first, you can test it out thanks to the free demo.
Play our Stake Original casino dice game
Game developer: Stake Originals
Game type: Virtual dice
RTP: 99%
Min. bet: 0000001 BTC
Max. bet: 100 BTC
When you play our Stake Original casino Dice game, you'll find simple rules similar in concept to other dice games but with a fresh take. It's a game of chance where your main objective is to land a roll higher or lower than the number you set on the bar from 1 to 100.
For example, if you set the bar at Roll Over 50, you'll want to land 51 to 100. Conversely, if you set it at Roll Under 50, you'll want to roll 1 to 49 to win.
The narrower the winning range, the higher your multiplier will be. However, this also means a lower winning chance. That's why a good Stake dice game strategy is to play it safe with a wide winning chance. Though your multiplier will be small, you can enjoy more frequent wins. As your dice game skills grow, adjust your wagers according to your preference.
How to play Stake Casino's original casino Dice game
Roll your luck and start playing our virtual dice game! Signing up is easy and can give you real-time data on your account. Here's how you can register and make your first deposit at Stake Casino.
Click the 'Sign up' button on the top right corner of the homepage and enter your information.
Access your digital wallet by clicking on your account. Stake Casino uses crypto so using real money isn't one of the payment options.
Once you've funded your account, you can now play our original dice game!
Test your chances and roll the dice at Stake Casino!
Now, you're all set to play! Dice is a fast-paced, thrilling game and with Stake Casino, you can enjoy a revamped version of a well-beloved game with massive payouts to boot! Register now and explore everything we have to offer!
FAQ
What is casino dice game?
A casino dice game is any game that involves placing bets on the outcome of a die or set of dice. Popular dice games include craps and sic bo, two games that we offer in Stake Casino!
How to play casino dice games?
To play dice games at Stake Casino, you will have to first fund your digital wallet, and then play your chosen dice game. From there, it should be straightforward: place your bets, click play, and wait for your winnings to come.
How do casino dice games work?
Traditional casino dice games utilise two or more dice. The dice probability is affected by the number of dice being used. Stake Casino makes use of what is essentially an electronic dice roll.
How to bet on dice games at Stake Casino?
To begin playing, simply enter the amount you want to wager, adjust the bar according to what you think the outcome will be, and click play. A good Stake dice strategy is to go up in small increments so that you can get used to the game.
Is Stake Original Casino Dice a fair game?
Stake Casino follows a provably fair system. If you would like to verify this, you can go to the FAQ section to check for yourself and assure that your games are fair.
Can I play the Stake Casino dice game on my mobile device?
Stake Casino has a mobile app that allows you to play games from anywhere! Follow these steps to download our app:
Visit the official website on your iOS.
Simply tap on the 'Share' button and add it to your home screen.
You have successfully installed our application. Enjoy!
Android users can still enjoy our app through our website with a dedicated mobile version on your launcher.
What is the minimum bet amount for the dice game?
The minimum bet you can make on our Stake Originals dice game is 0000001 BTC with a maximum of 100 BTC.